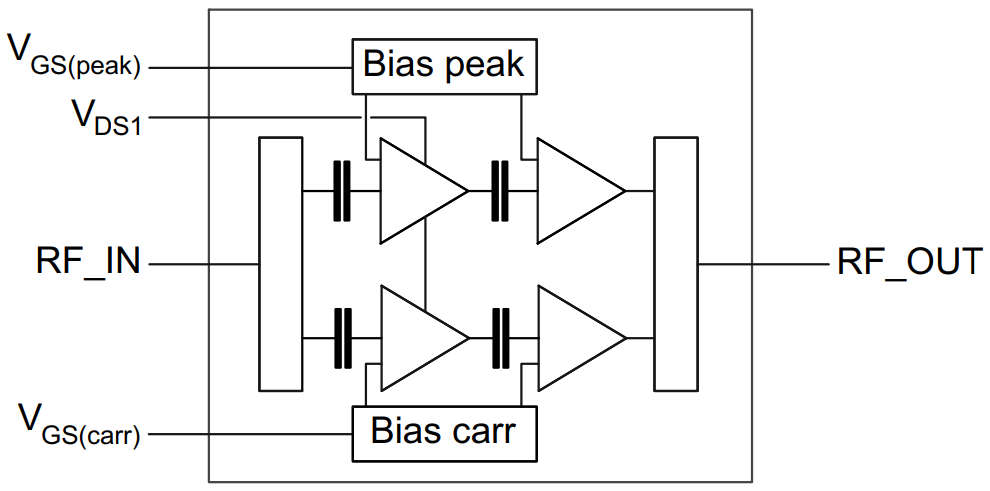 For use across 3.7 to 4.1GHz, the carrier, peaking, input splitter, output combiner and pre-match are integrated in a single 8 x 8 x 2.1mm PQFN.
Gain is typically 34.7dB, and output power at 3dB gain compression is typically 47dBm (3.9GHz). As a Doherty amplifier, it is capable of withstanding a load mismatch corresponding to a VSWR of 10:1 (Vds 32V, Idq 70mA (carrier), Pi corresponding to Pload(3dB)-5dB under Zs=50Ω load, 4.1GHz, 25°C case).
Applications include multi-carrier and multi-standard 5G, W-CDMA and LTE basestations.
pleon's LDMOS amplifiers in small cell and mMIMO driving applications can be obtained here: